Quirky's Yahtzee 6 Room Downloads
Below you will find 'thumbnails' for various themed Yahtzee 6 rooms.
They have been made for the users of the Palace Server programme.
To download just click the appropriate thumbnail.
You will receive a 'self extracting' zip file that includes:
Room Graphics, 'themed' dice, markers, etc. all produced by Quirky's;
Plus the room 'pserver.pat', which is based on the script by Foxy, ©2003 (amended).
NB: When adding the room script to your 'pat' ensure that you do not duplicate the room number.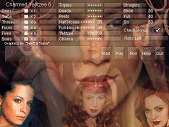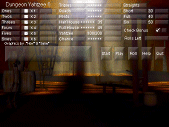 Page updated by Quirky's 11/09/2008